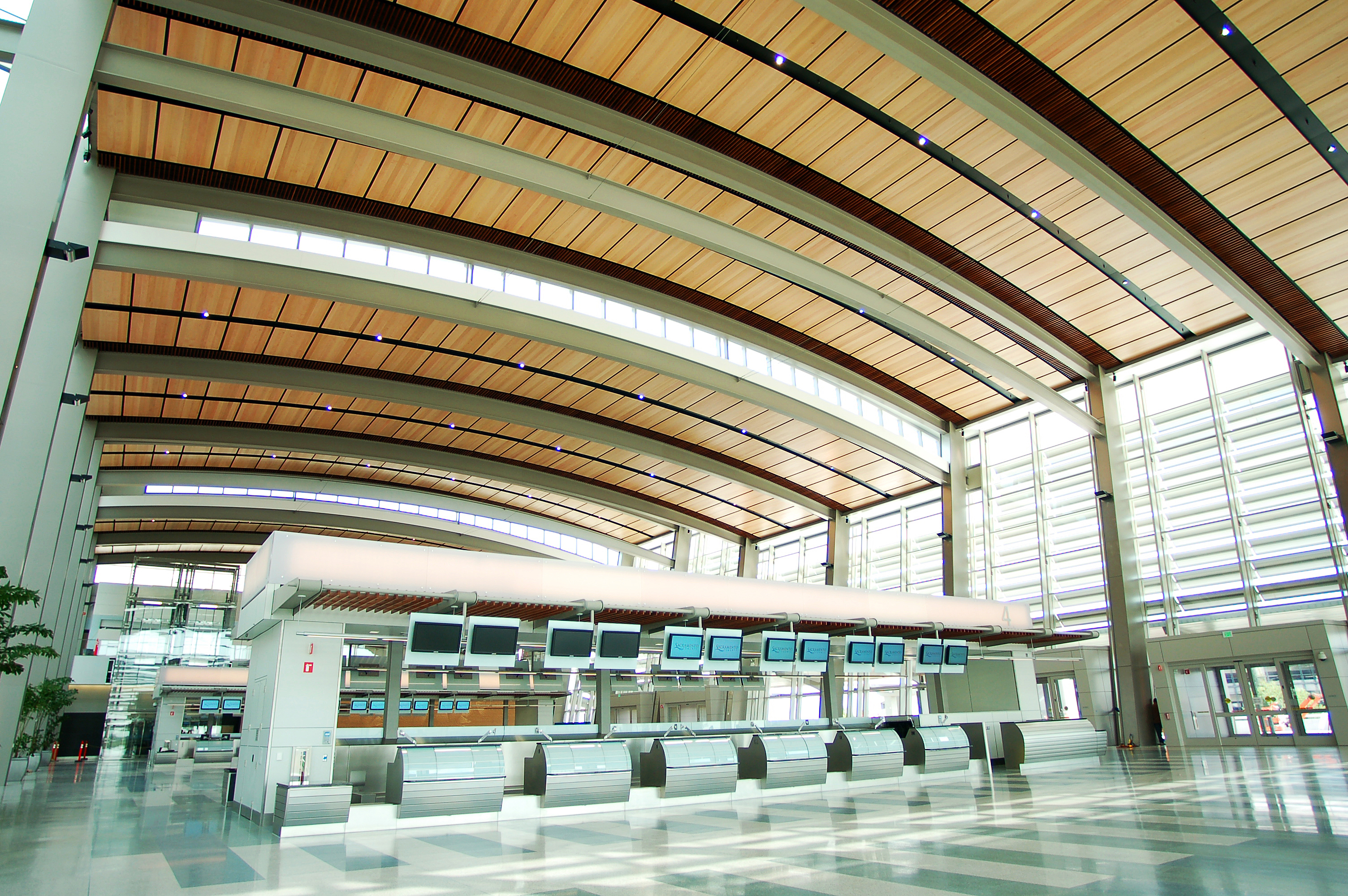 FOUNDER'S AWARD AND GOLD -- CEILINGS - WEST REGION
Sacramento Airport -- Landside
Submitted by: 9Wood, Inc.
Other CISCA Members Involved with Project:
Spacetone Acoustics, Inc.
Pinnacle/GDS
The Finish Line
Lindner USA
USG

Architect: Corgan Associates
Travelers through Sacramento Airport
got a fresh terminal to greet them in 2011.
The new space updates the infrastructure of
the hard working airport with some architectural
pizazz. The large scope of white maple
acoustic planks and beautiful reclaimed redwood
grilles were manufactured by 9Wood,
Inc. These specialty materials met both the
aesthetic and stringent acoustic requirements
which the project demanded.