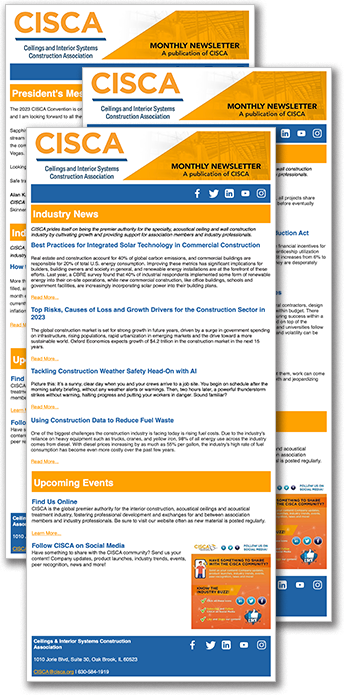 CISCA prides itself on being the premier authority for the specialty, acoustical ceiling and wall construction industry by cultivating growth and providing support for association members and industry professionals.
You do not have to be a member to receive this monthly, industry-curated resource.
To subscribe, drop us an email at cisca@cisca.org.
CISCA Members may include news and announcements in the newsletter at no additional charge. Submit content through our online form to be included in the Member News section of an upcoming edition of the CISCA Monthly Newsletter.
To advertise on the Newsletter, check out the rates and options here. There are a limited number of display advertising positions available.