Cisca e-newsletter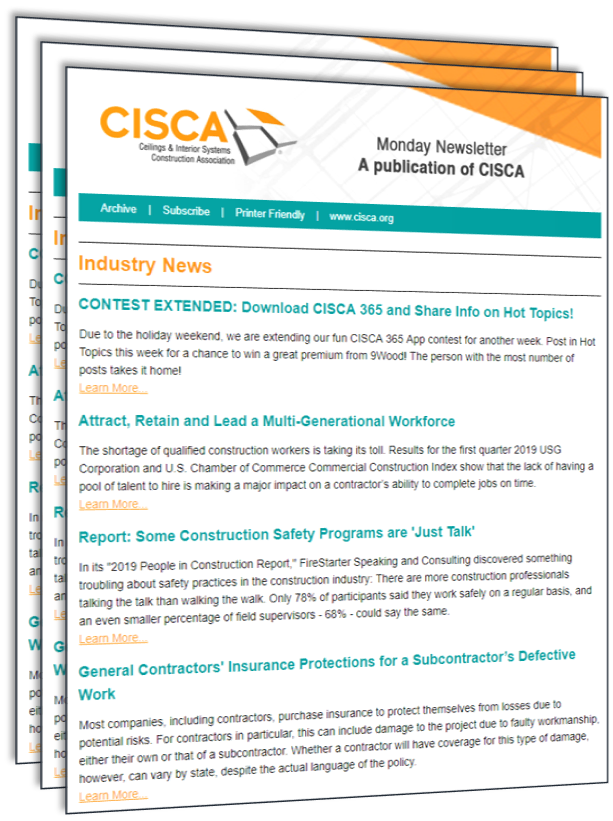 Be sure to sign up for our e-newsletter. You do not have to be a member to receive this weekly, industry-curated resource.
CISCA Members are entitled to include news and announcements in the newsletter too, at no additional charge. Your news and announcements can go out to over 3,000 quality addresses.
To subscribe, drop us an email at cisca@cisca.org.
View archives: http://www.naylornetwork.com/cisc-newsletter/index.asp