Bob Treadway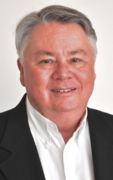 "Economic Forecast"
Bob Treadway takes the virtual stage at the CISCA Fall Conference to forecast the outlook for the construction industry as it moves into an uncertain future. Bob is a globally-praised consulting futurist, strategy advisor, and leadership educator. For the past 33 years he's helped organizations and leaders look ahead, plan flexibly, and take action on the future. Clients like Gillette, Berkshire Hathaway, ExxonMobil, Syngenta, Motorola, Hilton, US Gypsum, the Federal Reserve, Dow, AT&T, the National League of Cities, and the Social Security Administration use his services to help understand uncertainty, anticipate coming events, make better decisions, and develop robust strategic plans.
Bob's annual Economic Forecast packs the room at every CISCA Convention. We are proud to present Bob Treadway virtually at our virtual 2020 Fall Conference, Thursday, October 29 at 12:00 Central.
Cindy Schwarz, Ears Up Leadership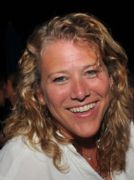 "The Power of Feedback to Move Forward"
Clear, purposeful conversations are indispensable to leadership at any level. No organization can build and develop without timely, meaningful feedback and coaching practices. However, conducting these types of interactions is one of the most challenging aspects of leadership. Poor feedback and coaching skills can wreak havoc in a workplace that requires cooperation and communication across GCs, subcontractors, vendors, distributors and every other party to a large construction project.
In Cindy Schwarz' dynamic session, we will explore how excellent coaching can be established in order to create a culture of positive feedback. It's all about communicating not to be right, but to get it right. Wednesday, October 28 at 12:00 Central.
"The Coach Approach to High Performance"
A major challenge faced by many leaders is their own tendency to be hands-on problem solvers. This skill may have contributed to their promotion to management, but it can easily become a limitation. Effective leaders know that their primary role is to build capacity of those around them. Until they gain this skill, they are functioning as managers instead of leaders. This session will explore how to transform your leadership skills to grow your team and accomplish more - together. Friday, October 30 at 10:00 Central.
Jeff Scanlan, Scanlan Presentations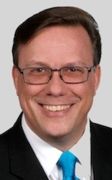 "The Five Reasons People Quit Too Soon"
People quit too soon in almost every aspect of life. We typically do less than we could do, almost always do less than we should do and certainly do less than we want to do. It's human nature. Jeff Scanlan believes that people can achieve a lot more simply by doing a little bit more and sticking with something a little bit longer. In his presentation "The Five Reasons Why People Quit Too Soon and How To Stop Doing It," Jeff will show how those five reasons show up in both our business and personal lives. He'll share practical tools necessary to work through challenges so that we stop quitting too soon and start achieving more than we thought possible. Thursday, October 29, 10:00 Central.
Erich Kurschat, Harmony Insights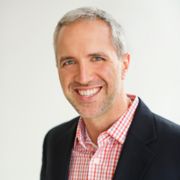 "Network Like an Introvert: Valuable Tips for All Personality Styles"
Whether you're looking to connect with others at work, find a new job, or simply expand your circles of influence, you need to be intentional about building your network. Introverts are often mischaracterized as being at a disadvantage when it comes to the art of networking. This session will uncover how ALL personality styles can learn from the natural strengths of introverts and put newfound strategies to immediate use! Special Emerging Leaders Presentation, Tuesday October 27 at 2:30pm Central.
Rusty Sherwood, FMI Corporation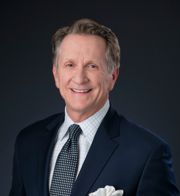 "Building Peak Teams: Optimizing Performance through High-Functioning, Collaborative Teams"
The value of a high-performing team plays a crucial role in organizational success. Yet a high percentage of teams (nearly 80%) continue to limit their potential by operating in dysfunctional levels of engagement. How should we go about building an effective team? Through an exploration of the essential ingredients of building a peak team, you will learn how to leverage the strengths of your individual team members to operate at your peak level of performance.
This special presentation will be structured as a roundtable discusson with participants, Thursday October 29 at 2:30pm Central.
Matt Gierke, FMI Corporation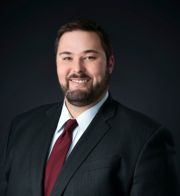 "Winning Work in an Uncertain Economy"
Is the long-awaited slowdown imminent? Will your strategy generate enough consistently profitable backlog to carry you through? Winning the right work starts with strategy. Learn where to focus your efforts to generate the greatest results - customers, projects and market slices. Learn what customers really want from contractors. Use the insights to kick your work acquisition efforts into high gear.
This special presentation will be structured as a roundtable discusson with participants, Wednesday October 28 at 3:00pm Central.
Michael Russell, Federated Insurance/Granite Re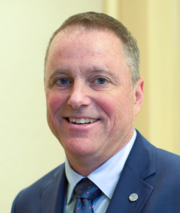 Michael Russell presents an informative, high-level overview of bonding, including how it is being impacted by COVID-19. This presentation will be worthwhile for contractors who do bonding currently as well as those who haven't had to worry about bonds in the past. Mike will also touch on what to expect in the insurance marketplace in 2021.
Understanding bonding, and having a program set up before a bond is needed, positions contractors to be successful in our current marketplace. Friday, October 30, 12:00 noon central.