You could win a $100 gift card at the Fall Conference - enter the Halloween Costume Contest!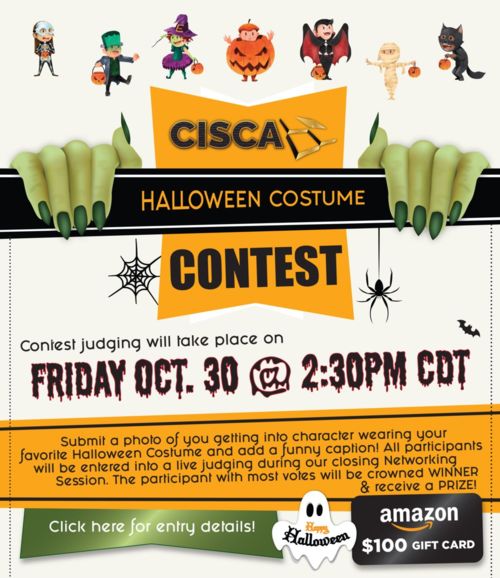 Vendor Registration is open for the Virtual Ceiling Product Showcase. Reserve your 10-minute time slot to demonstrate your product to the Fall Conference attendees. Click here to register.
Registration is Now Open for the Virtual CISCA Fall Conference 2020
October 26-27 - Emerging Leaders Meeting
October 28-30 - General Conference
CISCA is proud to present an all-virtual Fall Conference for 2020. The conference will feature an engaging lineup of speakers, interactive product demonstrations, and plenty of open-forum networking and informational sessions. We've added breaks so you can stay engaged with the conference without missing out on your office responsibilties. Click here for details, or Register now.
New: Product Research, Analysis and Certifications available in a click with ecomedes: A new resource that allows the building community to find the right products for their projects.
Ecomedes allows quick product research and analysis, downloadable certifications, and documentation for green building goals. If you are interested in rolling out the tool to your team or getting your brands' products in the ecomedes database, reach out to maiah@ecomedes.com.