CISCA'S MISSION
Over the next three years CISCA will:
- Recruit and retain select prominent and emerging leaders
- Provide relevant, effective education
- Develop and promote technical and installation guidelines
- Promote the acoustical ceilings and wall systems industry
- Provide dynamic and accessible forums to advance relationships within the industry
2013 CONVENTION
Who won the 2013 DeGelleke Award? Who won the Construction Excellence Award? Click here to view the videos.
During the education portion of the convention Kenric Van Wyck of Acoustics By Design made a presentation on Acoustics in Healthcare. See his presentation here.
CertainTeed Ceilings provided each attendee to CISCA's convention in San Antonio with a polo shirt. We thank CertainTeed for this sponsorship.
We have some shirts left. Shirts have the CISCA logo and are available in sizes L, XL and 2XL. The shirts may be purchased through our e-store at a cost of $25.00 each plus shipping and handling.
Click here to see a picture.
Click here to purchase a shirt.
CISCA EVENTS
CISCA WEBINARS
Click here for a complete 2013 CISCA Webinar Schedule
Webinars are FREE for members of CISCA
Non-Member price $190.00
Managing Projects from the Field Using a Tablet
Presented by Cecilia Padilla, President, On Center Software
Wednesday, June 12, 2013
Time: 2:00p.m. ET/1:00p.m. CT/12:00 noon MT/11:00a.m. PT
Foreman and project managers seem to share a common complaint - They do not have the information needed to effectively monitor and manage labor costs. Yet in most cases, they actually do have the data. The information just happens to be one place but it is needed in another. When in the office, the information always seems to be at the job site. So why not manage the project from the site using a tablet?
Click here to register.
CISCA MEMBER BENEFITS
Start Saving Money Today!

Are You Saving Money With Your CISCA Member Benefits?
As a member of CISCA member, you are eligible to receive discounts of up to 20% off the everyday public web price on a wide range of Lenovo products, including laptops, tablets, desktops, acessories and more! In addition, you can receive free ground shipping on all web orders and monthly eCoupons. For more information and easy ordering, call 1.800.426.7235, ext. 3569 or visit www.lenovo.com/lsp, and experience the Lenovo difference!
Click here for a complete list of member benefits.
---
FEATURED PUBLICATION
The CISCA Production Guide is a practical reference for labor cost data but is not, in itself, presented as a textbook in estimating. Further, it is not the purpose of CISCA in publishing this guide to standardize the units used by acoustical contracting firms throughout the industry, but rather to promulgate a method of labor cost estimating based on a "component" theory that has worked well in other segments of construction.
If used properly, the CISCA Production Guide produces estimates of far greater accuracy.
Member Price: $45.00
Non-Member Price: $95.00

---
CISCA NEWS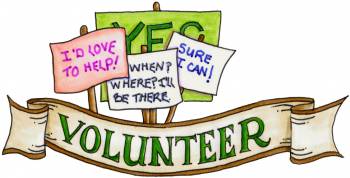 WE ARE LOOKING FOR VOLUNTEERS!
Are you willing to:
-give the time – meetings are generally by conference call
-think outside the box, and outside your normal business hours, to develop creative ideas
-prioritize this in your busy schedule
-attend CISCA events
We are looking for volunteers for the following committees:
Membership – need to be willing to commit to forwarding the names of companies that would make good CISCA members. These can be found during the course of your day, including emails you receive.
2014 Education – This committee will plan the 2014 Leadership and Convention Education sessions. Attendance at the 2013 events would be helpful.
Certification Program – CISCA is investigating developing a training/certification program for ceilings. We are looking for high level professionals in the industry - owners, hiring managers, managers - to determine the key areas that the workers should know (the domains).
Please email CISCA at cisca@cisca.org if you are interested in volunteering or learning more.