Join CISCA Today
CISCA is the only association exclusively dedicated to enhancing and supporting the acoustical ceilings and interior systems industry. CISCA, in cooperation with its members, works diligently to advance the understanding of the need for acoustics in the interior construction industry as well as insure its members receive information and training needed to help grow their businesses.

Did You Know CISCA Membership Provides:
Premier networking opportunities at

:
Fall Conference and Networking Event (includes discounted registration)
CISCA Convention + INTEX Expo (includes discounted registration)
Committee meetings
Education sessions
Quality education opportunities with

:
Education right at your desk through regular videos
Personal/professional development sessions at Fall Conference and Networking
Personal/professional development sessions during the CISCA Convention
Expert information in CISCA technical publications which can be purchased via the CISCA e-store, some available for immediate download in a pdf format
The latest industry information through

:
Acoustical Interior Construction Magazine
CISCA Member Directory
On-Line Member Directory
Weekly e-newsletter
Enhanced features on the CISCA website
Affinity programs through industry partners:
Shipping discounts through UPS
Discounts on credit card processing through AGP
Discounts through MidwestHR, Avis and Lifelock
Click here to download a membership application, or become a member of CISCA today by completing the on-line membership application.
Click here for the CISCA Membership Values Brochure
If you are not a member, now is the time to join!!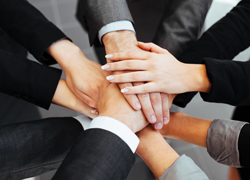 Click here for a membership application or contact us at cisca@cisca.org or call 630-584-1919 with questions.
If you have someone you think would be a good CISCA member, but don't want to discuss membership with him/her,
email CISCA with the contact information and we will follow-up with the person.